Wafer Resilient Seated Butterfly Valve



COMPANY & PRODUCTS
RBV010 Series is a line of WAFER type concentric resilient seated butterfly valve, which is designed to meet the stringent requirements of industrial applications and to provide reliable performanc­ es under various work ing conditions.
The RBV01 0 Series Butterfly Valve comes with 3 different exteriors while sharing the same general design features.
RBV010-H SERIES

Wafer type concentric hard backup seat de­ signing, size from 2" 24" (DN50-600)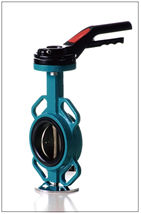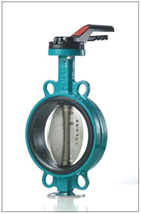 RBV010-C2 SERIES
Wafer type concentric soft backup seat with groove and tongue designing, size from 2" 24" (DN50-600)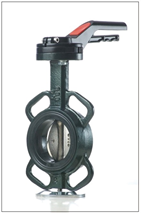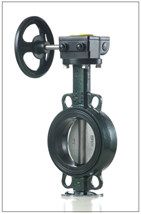 RBV010-C1SERIES
Wafer type concentric soft backup seat with groove and tongue designing, size from 2" -24" (DN50-600)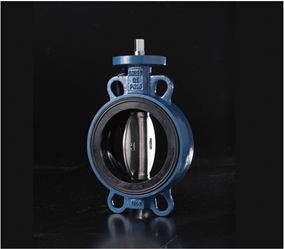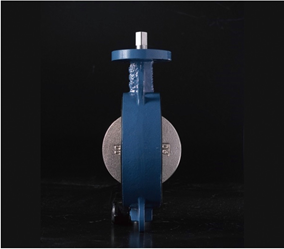 FIELD OF APPLICATION
Water & Wastewater Treatment
Desalination Plants
Irrigation
District Cooling System HVAC
Power stations I FGD
Petroleum Refining & Oilfield Shipbuilding
Marine
Steel Production
Aluminum Production
Mining Applications
Chemical Applications
Ultrapure Water
Pharmaceutical
Food Processing
Beverage
Brewing/Wine Making
Sugar/Ethanol
Pulp & Paper
WORKING & ENVIRONMENT
Temperature Range
Depending on different materials used for the valve seat, RBV Series butterf1y valve 1s applicable to a wide range of working temperature.
Material
Working Temperature

EPDM

-20

°

F (-29

°

C

)~

250

°

F (121

°

C

)

BUNA-N

0

°

F (

-

18

°

C

)

~

212

°

F (100

°

C )

Viton

0

。

F (

-

18

°

C

)

~

400

°

F (204

°

C )

Polyu

rethane

-

20

°

F (

-

29

°

C

)

~

176

°

F (80

°

C )

PTFE-Lined EPOM (Standard)

-

20

°

F (

-

29

°

C

)

~

250

°

F (121

°

C

)

PTFE Lined EPOM (High Temp)

-20

°

F (-29

°

C

)~

302

°

F (150

°

C )

Vi

rgin

PTFE

&

Conductive

PTFE

0

°

F (-18

°

C

)

~

392

°

F (200

°

C

)

UHMWPE

0

°

F (

-

18

°

C

)

~

185

°

F (85

°

C )

Media
Different Disc /Seat material combinations in RBV010 Series are available to be chosen according to different media and working conditions. Experienced senior SISCO engineers are here to serve you providing professional advices to meet your particular requirements.

Bill of Material
Part Name
Material

Body

Cast Iron

Ductile Iron

Body Coating

Epoxy Coating

Disc

ASTM 304/316 Stainless Steel

Super Duplex Stainless Steel

Aluminum Bronze

Disc Sufacing

Electroplate

Nylon Coating

Halar Coating

Coated with NBR

Coated with PTFE




Stem

ASTM 304/316 Stainless Steel

ASTM 416/420 Stainless Steel

Super Duplex Stain less Steel

Monel Metal

Seat

NBR

EPDM/EPDM-Food Grade

Viton

Silicon Rubber

PTFE
GENERAL FEATURES
International Compatibility / Bi-directional Sealing
Full EPDM Lining / Dry Shaft Design
Smaller Operating Torque / Easy installation & Maintenance Full bore feature
International Compatibility
Top Flange:
RBV010 Series top flanges mounting meets ISO 5211 standard for direct mounting of Handles, Gear Operators, Pneumatic and Electric Actuators, no brackets are required, which allows of simple installation in the field, minimizes possible misalignment and reduces overall height.
Side Flange:
Connection compatibility design allows RBV010 Series Butterfly Valve to be installed between flanges of DIN PN 10/16, BS and ASME Class 150 simultaneously.
Bi-Directional Sealing
Concentric resilient seated design features the Series bi-directional bubble tight shut off with zero leakage. Bi-directional sealing breaks the directional limitation during installation ,making it much more flexible and more achieving friendly working. Zero leakage perfects the sealing performance especially in Gas and Air applications.

Full EPDM Lining
Full EPDM lined valve interior completely isolating the line media from the body eliminating unnecessary contacts between media and body. Body material therefore does not have to be corrosion resistance materials, which usually being expensive, this feature lowers the overall cost.
Dry Shaft Design
Alternative to high corrosion resistance shaft materials the RBV010 valves are equipped with the dry shaft provision .In that case the shaft with standard material is protected from the medium by applying rubber lining. This lining protects the standard shaft material against corrosive environments.
Smaller Operating Torque
Replaceable tongue and groove seat design Lowers the opening and closing torque which makes operation easier as well as saving cost in actuator selection
LEADING DESIGN
Body
On piece wafer style. All bodies are drilled to be compatible with DIN PN10, PN16, and ANSI 150 side f1ange connection simultane- ously. Valve mounting top f1anges meet ISO 521 1 standard for direct mounting of manual operators and power actuators.
Surface Coating
As standard body coating, Fusion Bonded Epoxy coating is applied for excellent corro- sion resistance. Hammer painting, Nylon,PPS, Halar ,and sweat proof coating are available as options.
Machined valve body is carefully prepared before coating. SISCO standard procedure is Zinc coated before epoxy coating to achieve ideal quality. For customers who have special requirement of cost saving, sand blasting and acid washing is implemented instead of zinc coating.
DISC
The high strength casting discs are casted by once, the sealing edges are spherically machined, and then hand polished to provide 360°concentric seating bidirectional l bubble-tight shut off, minimum torque and longer seat life. The symmetrical disc profile enhances valve perfo-rmance by increasing the Cv valves, reducing turbulence and increasing pressure recover y. The disc O.D. clearance is designed to work with all standard piping.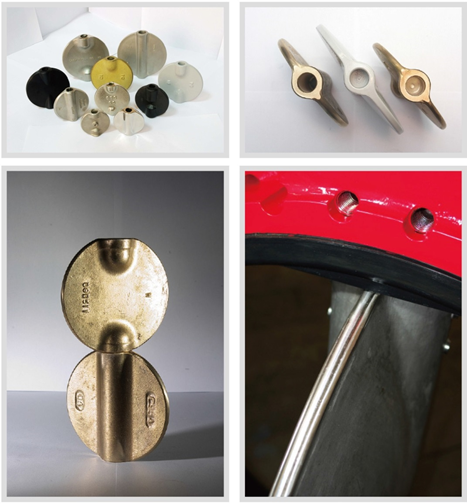 LEADING DESIGN

Seats
The replaceable tongue and groove resil­ ient seat offers lower torque and provides complete isolation of flowing medium from all valve components (excluding the disc) by a totally encasing design The seat features a molded tangential 0 ring elimi­nating any need for flange gaskets.
Soft backup seat
EPDM is the abbreviated name for Eth­ ylene Propylene Diene Monomer. In gen­eral industry, one may see other abbrevia­tions or trade names used in lieu of EPDM such as EPT, Nordel, ECO, or EPR. Typically these a re the same materials as EP DM. EPDM is a standard seat material offered in SISCO resilient-seated butterfly valves. It is the most universal and economical of seat materials offered by SISCO; that is, it may be used in a wider range of applications than BUNA N.
Hard backup seat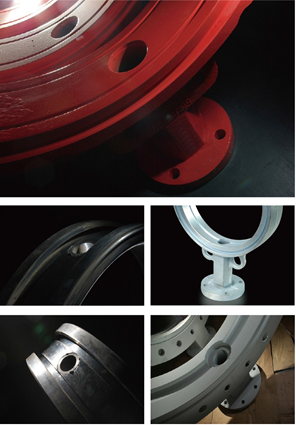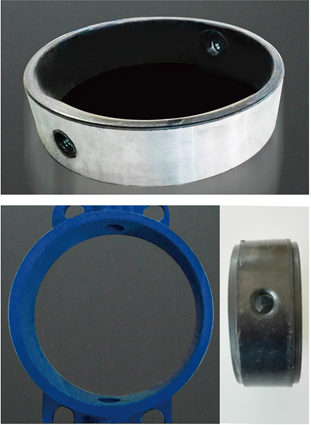 LEADING DESIGN
Shaft
Single shaft pin-less disc connection and double shafts pin-less disc connection are both available to be chosen according to customers'preference.
Alternative to high corrosion resistance shaft materials, RBV01 O is equipped with the dry shaft design because of its concentric nature and axial sea ling design where standard material shaft is completely isolated from the flowing media.
Precision machining of the disc and the stem connection mini­ mizes hysteresis and produces maximum strength engagements.
Both disc/stem designs inherently provide complete protection from particle entrapment and bacteria l decay, protection that is required for sanitary performance. For superior erosion and a bra­ sion resistance, the one piece disc/stem is fully encased in either EPDM Or BUNA-N.
For double shafts pin-less design, precision double "D" or "Square" disc to stem connection drives the disc without the need for screws or pins. The close tolerance, double "D" or "Square" connection that drives the valve disc are exclusive features of the SISCO valve. Disassembly of the shaft is just a matter of pulling the stem out of the disc.
All stem designs incorporate a blow-out proof feature.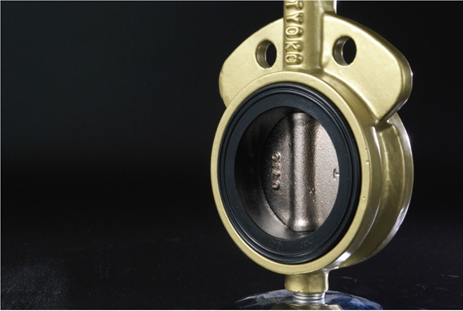 Blow-out Proof
A retaining ring, installed between the machined stem groove and gland retain­ er step, provides full retention of the stem in the unlikely event of internal stem fail­ure.
Shaft Bushing
Non-corrosive, phenolic resin bushing ab­ sorbs actuator side thrust. Brass bushing is also available to choose.
Primary & Secondary Seals
These seals prevent line media from con­tacting with the stem or body. Primary Seal is achieved by an interference fit of the molded seat flat and the dischub. Secondary Seal is created because the stem diameter is bigger than the diameter of the seat stem hole. Self-adjusting triple 0ring sealing is also applied to give positive sea ling in both directions and prevents external substances from enter­ing the stem bore.